SHOWOFF Canopy Featured Artist: Tom Markgraf
Free Shipping on All Packages (and orders above $1,300). 1-2 Week Turnaround!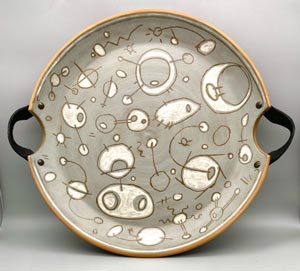 Tell us about your art!
"We are Markgraf Clayworks in Granville, Ohio and have been creating and teaching ceramic art and sculpture for 20+ years."
What do you like best about your SHOWOFF Canopy?
"It is perfect! So much better than what we were using before! Easy to assemble and tear down and best of all...great in inclement weather! We have seen pop ups blow away and ruin thousands in art. This canopy will keep our ceramic art safe in those situations."
You can see more of Tom's art on his website: Markgraf Clayworks.