SHOWOFF Canopy Featured Artist: Peggy Schuning
Free Shipping on All Packages (and orders above $1,300). 1-2 Week Turnaround!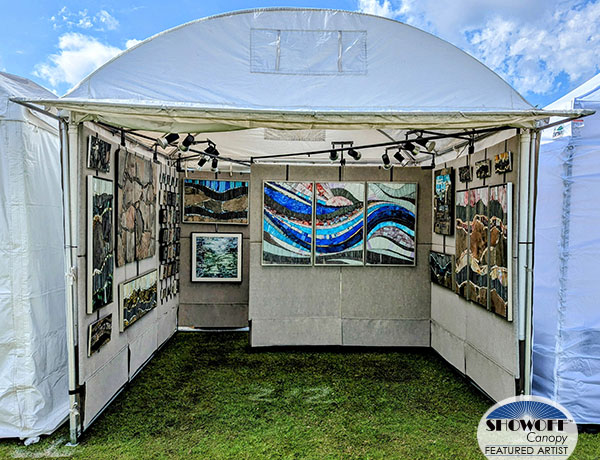 Tell us about your art!
"As a modern mixed media and mosaic artist, I strive to uncover a masterpiece in the broken, discarded, or unused pieces of daily life. To dig deeper, this stems from a belief that everyone and every created thing has an element of magnificence within. This desire now allows me to turn fragmented items into tesserae for a mosaic. Using repurposed slate, marble, natural stone and stone tiles, hand-cut glass smalti, and other repurposed and found objects, my intent with each piece is to reveal the beauty of the element. Ultimately, finding the significance and artful story of seemingly exhausted objects inspires me."
What do you like best about your SHOWOFF Canopy?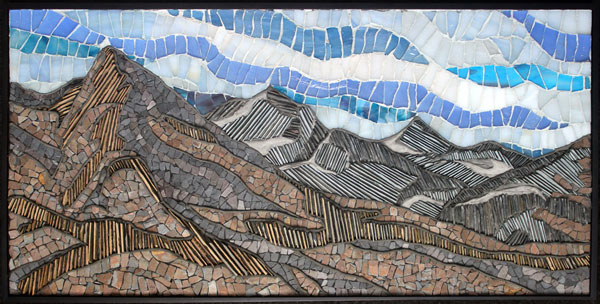 "As a small women in the art fair industry, I love the fact that I can set up and take down my Showoff Canopy by myself. I've been known to send my helper away to retrieve the van as I'm beginning to tear down the tent after an art show just so I can take it apart on my own."
You can see more of Peggy's art on her website: Peggy Schuning Mosaics.